Jazzy in Press
Dec 31, 2014
Comments Off

on Happy New Year from Seashell!!!
Ring in the New Year with Seashell Restaurants Catering Service.  For the Freshest food and Fastest service, I doubt you will see that anywhere else TODAY!!!   Looking into celebrating the New Year with one of the best catering service ever provided?  Check out Seashell Restaurants catering menu today online at SeashellRestaurants.com.  With their AMAZING holiday season specials, you are going to be satisfied with both, the fantastic deals and the delicious food.   Here are just some of the deals:  30 PC Fresh Chicken Wings...
Read More
Jazzy in Press
Nov 26, 2014
Comments Off

on Happy Thanksgiving from Seashell!!!
Happy Thanksgiving from EVERYONE at Seashell Restaurants!!!  They would like to wish your family and friends a very blessed Thanksgiving.  This is the time to give thanks to everyone around you, whether its your family, your friends, your neighbors, and whoever you know.  Take the time to cherish the moments with them and its the time to give to the needy.   Due to the Holiday, ALL of the Seashell Restaurants' locations will be CLOSED on Thanksgiving Day, which is on Thursday, November 27, 2014.  They will reopen on Friday,...
Read More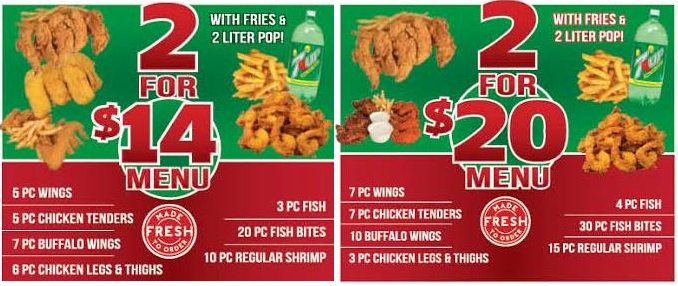 Jazzy in Press
Nov 24, 2014
Comments Off

on Seashell's Thanksgiving Weekend
So you think Black Friday is only for clothes and electronics?   Seashell Restaurants is having their own special:  ALL DAY, EVERYDAY!!!  Thanksgiving is just around the corner and with ALL those Black Friday Specials, you really do not want to miss out on the great deals out there while you are at home cooking away and left alone cleaning up afterwards.  Why not let Seashell Restaurant give you a hand?  I'm pretty sure you know about the 2 for $7 Daily Special.   What you probably didn't know about is the family style...
Read More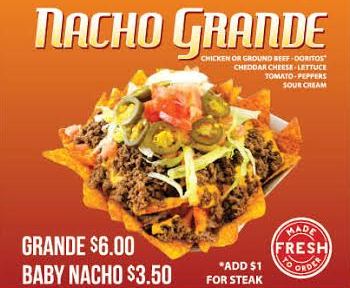 Jazzy in Press
Nov 21, 2014
Comments Off

on Seashell Restaurants' Mexican Menu
¡Hola!  Are you in the mood for some Mexican food today?  Seashell Restaurants is now serving tacos and nachos with your meat choice of Beef, Chicken, or Steak. You can mix or match your tacos with your choice of the three different kinds of freshly chopped meat, ALL topped with the freshest produce picked daily: shredded lettuce, shredded cheese, diced tomatoes, and a dollop of sour cream. ¡Mmmmm…..delicioso! You can also try out their Loaded Cheesy Nacho Grande: Doritos Nacho Cheese Chips Topped with your choice of fresh meat...
Read More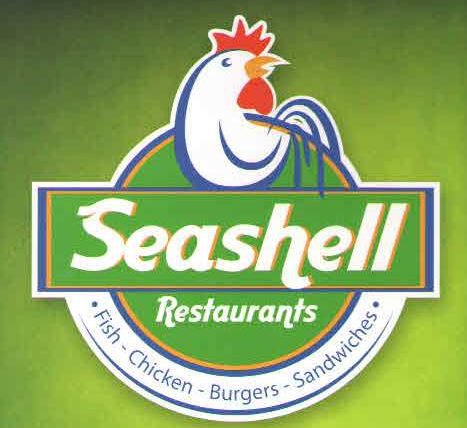 Jazzy in Press
Nov 18, 2014
Comments Off

on All about Seashell Restaurants
 Ten years ago is when Seashell Restaurants first open their fast food chain.  Right from the get go, Seashell Restaurants promised to create great quality food and excellent customer service for a great price and that is what they have achieved in ever since.    Their locations are ALL located in the East Side of Chicago, from one fast food restaurant to another, they have expanded into a family style restaurant that offers dine-in, carry out, and catering services.  I was always wondering what kept this particular chain open all along....
Read More
Jazzy in Press
Nov 17, 2014
Comments Off

on Grand Opening of Seashell #5
EAT FRESH…LIVE BETTER!!! That has been Seashell Restaurant's motto for the past ten years, still is, and will ALWAYS be for the another 10 years and more.  They have recently opened Seashell #5 and presented their Grand Opening back in October of 2014 on the 10th, where there were prize giveaways, free food, games, and music presented by a special live broadcast from Power 92 (92.3 Radio Station).    It seemed like a very wonderful celebration for Seashell that day.   The guests were all so very excited and having a fabulous...
Read More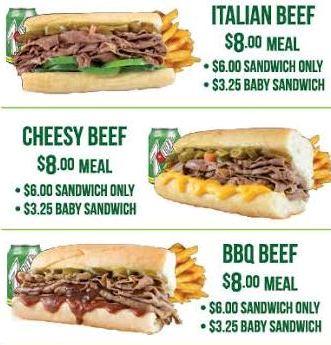 Jazzy in Press
Nov 13, 2014
Comments Off

on Meaty Beefy Sandwiches
Mmmmm…..No sandwich tastes as great like the meaty beefy Italian sandwiches that are freshly cooked at Seashell Restaurants. Just one bite; Exquisite!  The only issue is that one can't really decide between any of the mouth-watering and tasty sandwiches.  Chicago is known for its Italian beef sandwiches, but here at Seashell Restaurants, they have perfected it so you can still enjoy the utterly great texture of the beef topped with their flavored succulent sauces.  Here is what I mean. There is the Italian beef sandwich...
Read More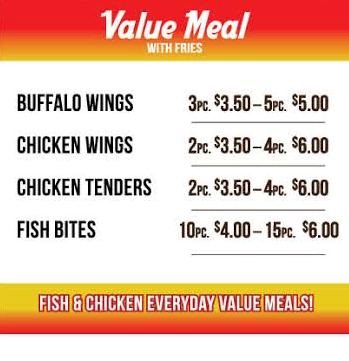 Jazzy in Press
Nov 11, 2014
Comments Off

on Value Meal Specials
Have you tried any of our value meals?  Not only is the food ABSOLUTELY DELICIOUS, but you are also saving money by choosing one of our value meals at Seashell Restaurants.  There are all sorts of options for you to choose from.   Try the HOT or HONEY BBQ Buffalo Wings that come in either Traditional or Boneless or our Freshly Cooked Chicken Wings or Chicken Tenders.  Not in the mood for chicken today? Then try our Fish Bites, which come Straight from the Sea to YOU!!! But wait…that's not all! Why wait to be asked...
Read More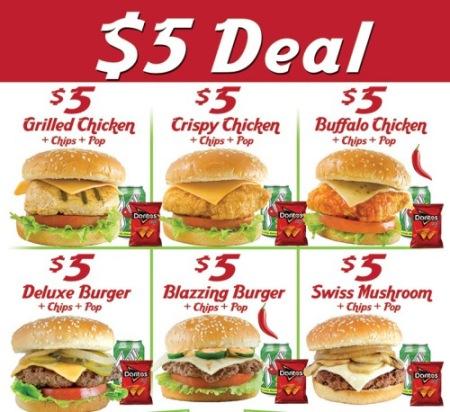 Jazzy in Press
Nov 10, 2014
Comments Off

on $5 Meal Deals
Want to try a delicious meal for JUST $5? Try one of our freshly handmade burger meals. WOW!?!? ONLY $5!?!? And it comes with a Pop and Chips?  I don't think you can find a deal as great as this one anywhere else. What an AMAZING DEAL! ORDER TODAY! Your options include the Deluxe Burger, the Swiss Mushroom Burger, and the Blazing Burger.  You also can choose any of our freshly Grilled or Crispy Chicken sandwiches as well. Don't forget to try our NEW Hot Buffalo Chicken sandwich, tossed in HOT Buffalo Sauce.  Our sandwiches...
Read More