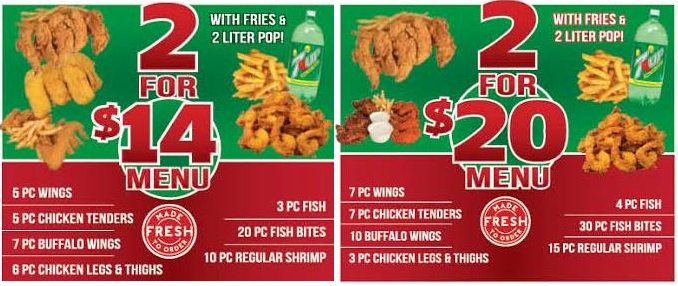 Jazzy in Press
Nov 24, 2014
Comments Off

on Seashell's Thanksgiving Weekend
So you think Black Friday is only for clothes and electronics?   Seashell Restaurants is having their own special:  ALL DAY, EVERYDAY!!!  Thanksgiving is just around the corner and with ALL those Black Friday Specials, you really do not want to miss out on the great deals out there while you are at home cooking away and left alone cleaning up afterwards.  Why not let Seashell Restaurant give you a hand?  I'm pretty sure you know about the 2 for $7 Daily Special.   What you probably didn't know about is the family style...
Read More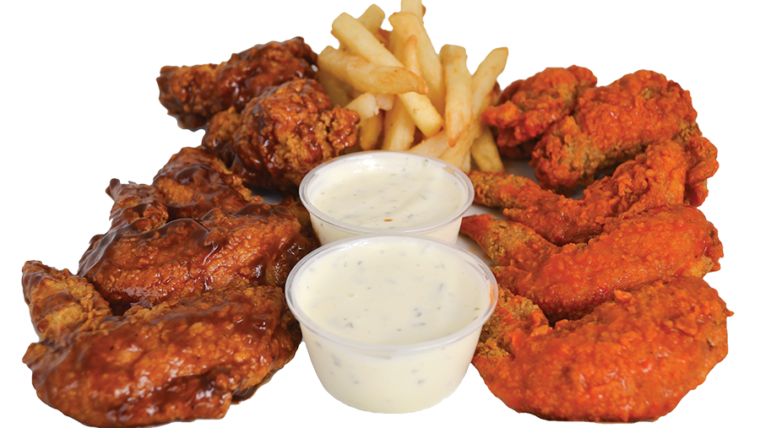 Jazzy in Press
Nov 19, 2014
Comments Off

on Seashell Restaurants Catering Special
Hosting a football/basketball game hangout and don't know where to get the best quality food?  Seashell Restaurants has just the thing for these types of events.  They offer catering services for ALL types of occasions, including sports game events.  Unlike the other restaurants who offer their catering services and usually have you place an order a week or two in advance.  At Seashell Restaurants, they give you the opportunity of 1 – 2 days in advance to place your order.  There are even same day special orders that can...
Read More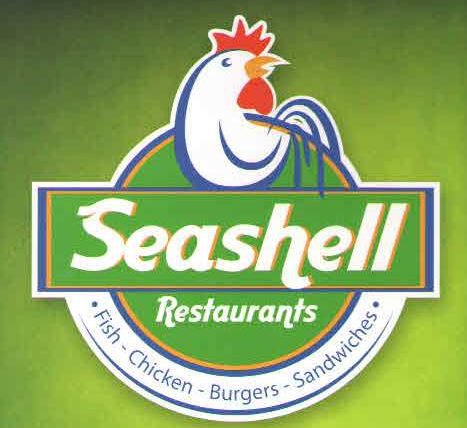 Jazzy in Press
Nov 18, 2014
Comments Off

on All about Seashell Restaurants
 Ten years ago is when Seashell Restaurants first open their fast food chain.  Right from the get go, Seashell Restaurants promised to create great quality food and excellent customer service for a great price and that is what they have achieved in ever since.    Their locations are ALL located in the East Side of Chicago, from one fast food restaurant to another, they have expanded into a family style restaurant that offers dine-in, carry out, and catering services.  I was always wondering what kept this particular chain open all along....
Read More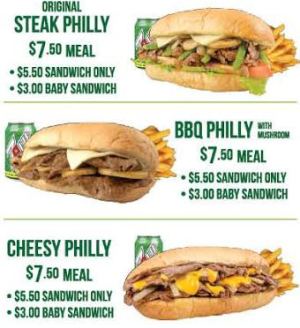 Jazzy in Press
Nov 14, 2014
Comments Off

on Original Philly Cheese Steak Sandwich
The one place that serves the Best Original Philly Cheese Steak Sandwich is right here at Seashell Restaurants.  This particular Philly Cheese Steak sandwich is well-prepared with freshly chopped Philly Steak Meat grilled to perfection and mixed with green peppers, mushrooms, and onions.  Then, topped with melted Provolone  cheese.  Talk about a loaded sandwich to fill you up and still have that savory after flavor taste in your mouth.  MMM….mmm….good!!! Hungry for more cheesy sandwiches?  Try Seashell...
Read More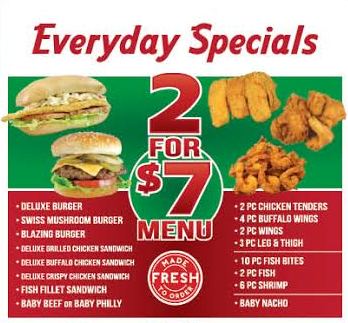 Jazzy in Press
Nov 12, 2014
Comments Off

on 2 for $7 Daily Special
Can't decide what to eat?  Don't worry!  Seashell Restaurant can help you choose any 2 items..that's right… "2"… from their 2 for $7 Daily Special Menu.  You have the option of picking from their Freshly Grilled Burgers to their Sensation Chicken Sandwiches;  from their Perfectly Battered Fish or Chicken to their Appetizing Shrimp;     from their Cheesy Philly Sandwich to their Loaded Nachos.   At Seashell Restaurants, you are getting a deal that is way better than the price of one....
Read More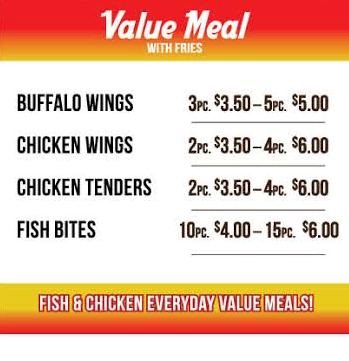 Jazzy in Press
Nov 11, 2014
Comments Off

on Value Meal Specials
Have you tried any of our value meals?  Not only is the food ABSOLUTELY DELICIOUS, but you are also saving money by choosing one of our value meals at Seashell Restaurants.  There are all sorts of options for you to choose from.   Try the HOT or HONEY BBQ Buffalo Wings that come in either Traditional or Boneless or our Freshly Cooked Chicken Wings or Chicken Tenders.  Not in the mood for chicken today? Then try our Fish Bites, which come Straight from the Sea to YOU!!! But wait…that's not all! Why wait to be asked...
Read More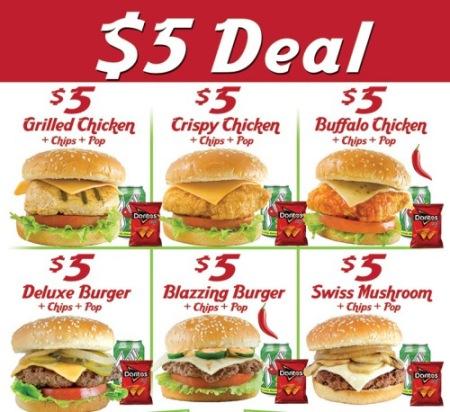 Jazzy in Press
Nov 10, 2014
Comments Off

on $5 Meal Deals
Want to try a delicious meal for JUST $5? Try one of our freshly handmade burger meals. WOW!?!? ONLY $5!?!? And it comes with a Pop and Chips?  I don't think you can find a deal as great as this one anywhere else. What an AMAZING DEAL! ORDER TODAY! Your options include the Deluxe Burger, the Swiss Mushroom Burger, and the Blazing Burger.  You also can choose any of our freshly Grilled or Crispy Chicken sandwiches as well. Don't forget to try our NEW Hot Buffalo Chicken sandwich, tossed in HOT Buffalo Sauce.  Our sandwiches...
Read More