Jazzy in Press
Dec 31, 2014
Comments Off

on Happy New Year from Seashell!!!
Ring in the New Year with Seashell Restaurants Catering Service.  For the Freshest food and Fastest service, I doubt you will see that anywhere else TODAY!!!   Looking into celebrating the New Year with one of the best catering service ever provided?  Check out Seashell Restaurants catering menu today online at SeashellRestaurants.com.  With their AMAZING holiday season specials, you are going to be satisfied with both, the fantastic deals and the delicious food.   Here are just some of the deals:  30 PC Fresh Chicken Wings...
Read More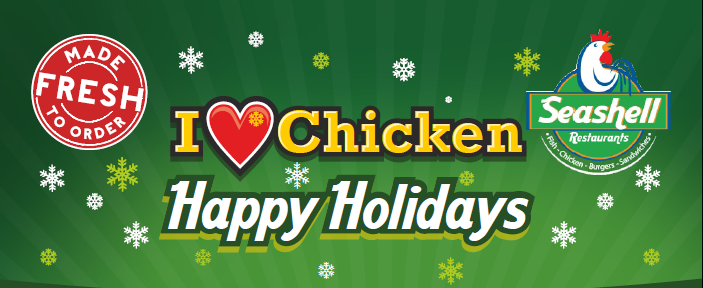 Jazzy in Press
Dec 26, 2014
Comments Off

on Holiday Special at Seashell!!!
Holidays Specials at Seashell Restaurants are still in affect.  Take advantage for these fantastic offers for your next social event.  I hope you had a very Merry Christmas.  It may have been a higher temperature right here in Chicago for everyone to not actually experience a white Christmas and so will the freshly cooked  food at Seashell Restaurants, but that's not only you will see when you order from them.  You want to see low numbers?!?!  Check out the prices at Seashell!!!  Now those numbers are lower than any temperature...
Read More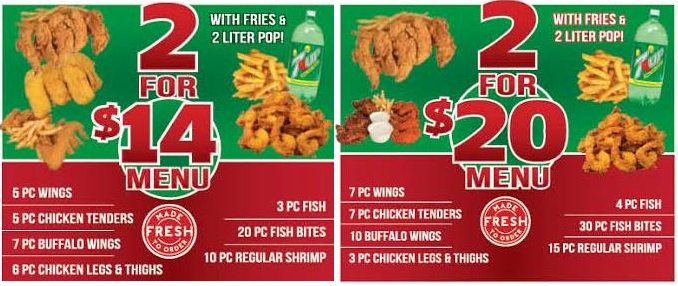 Jazzy in Press
Nov 24, 2014
Comments Off

on Seashell's Thanksgiving Weekend
So you think Black Friday is only for clothes and electronics?   Seashell Restaurants is having their own special:  ALL DAY, EVERYDAY!!!  Thanksgiving is just around the corner and with ALL those Black Friday Specials, you really do not want to miss out on the great deals out there while you are at home cooking away and left alone cleaning up afterwards.  Why not let Seashell Restaurant give you a hand?  I'm pretty sure you know about the 2 for $7 Daily Special.   What you probably didn't know about is the family style...
Read More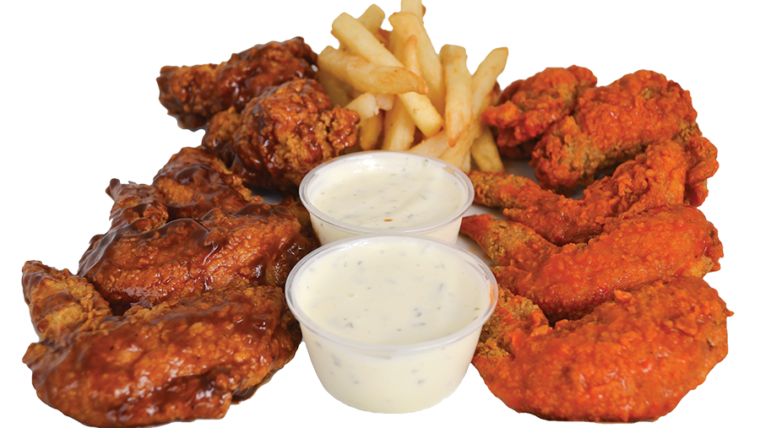 Jazzy in Press
Nov 19, 2014
Comments Off

on Seashell Restaurants Catering Special
Hosting a football/basketball game hangout and don't know where to get the best quality food?  Seashell Restaurants has just the thing for these types of events.  They offer catering services for ALL types of occasions, including sports game events.  Unlike the other restaurants who offer their catering services and usually have you place an order a week or two in advance.  At Seashell Restaurants, they give you the opportunity of 1 – 2 days in advance to place your order.  There are even same day special orders that can...
Read More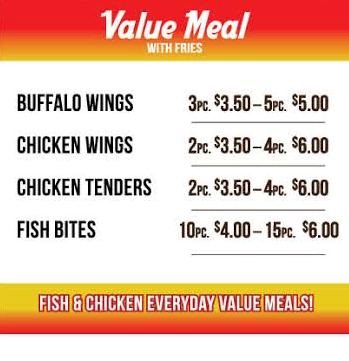 Jazzy in Press
Nov 11, 2014
Comments Off

on Value Meal Specials
Have you tried any of our value meals?  Not only is the food ABSOLUTELY DELICIOUS, but you are also saving money by choosing one of our value meals at Seashell Restaurants.  There are all sorts of options for you to choose from.   Try the HOT or HONEY BBQ Buffalo Wings that come in either Traditional or Boneless or our Freshly Cooked Chicken Wings or Chicken Tenders.  Not in the mood for chicken today? Then try our Fish Bites, which come Straight from the Sea to YOU!!! But wait…that's not all! Why wait to be asked...
Read More